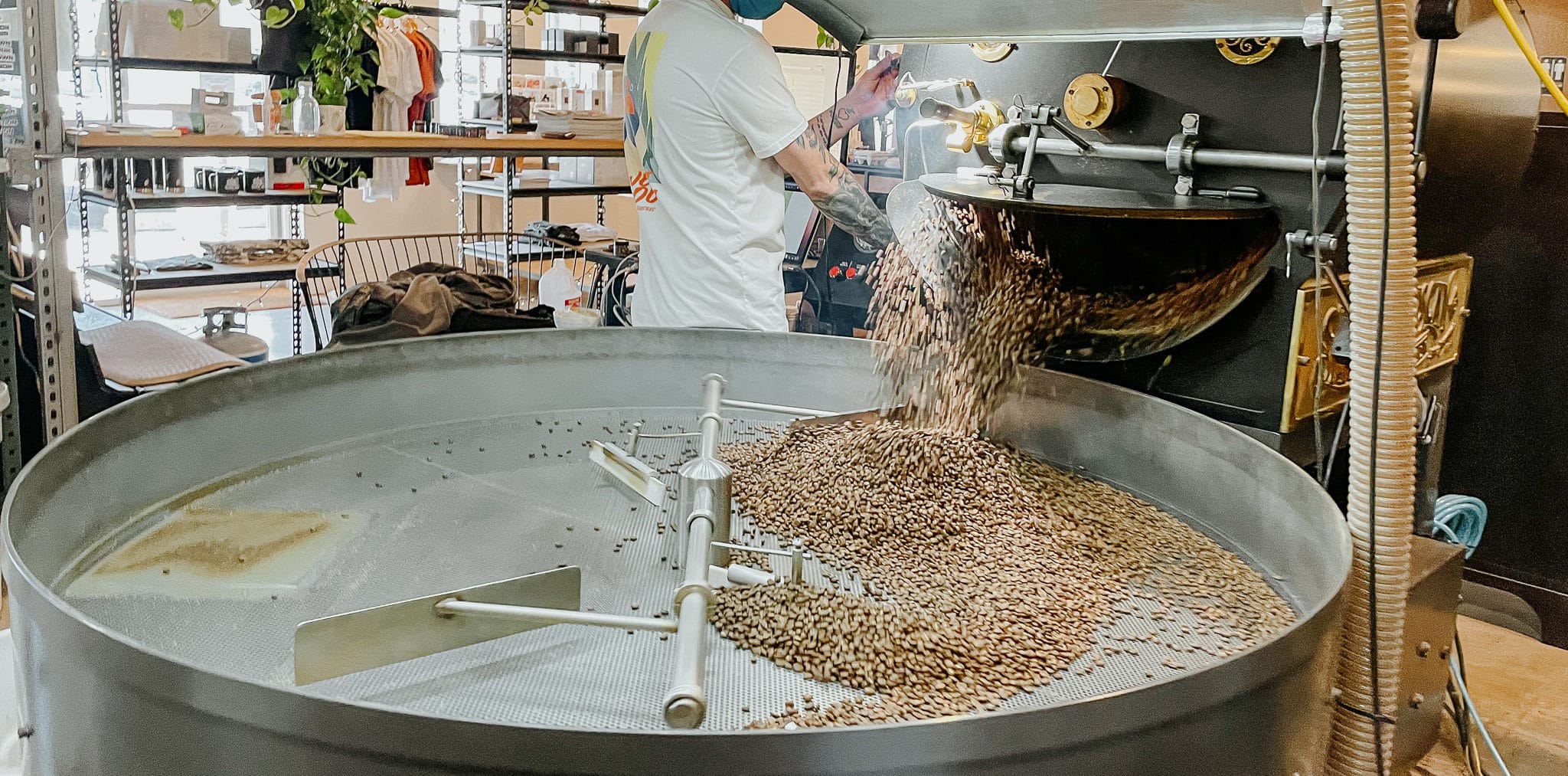 OUR STORY
Prior to beginning a career in coffee, Andy Sprenger and his wife, Laurel, worked in wetland conservation, tracking and researching bird populations in Lebanon. That experience helped hone a unique talent for observation using sight and sound, which would continue to serve Andy as he transitioned into a career in coffee, using smell and taste. Returning to the U.S. in 2003, Andy joined the team at Ceremony Coffee in Maryland, where he grew from a barista into an award-winning roaster with two U.S. Brewers Cups, a World Brewers Cup runner-up nod, and an Aeropress championship to his name. Ten years later, moving his family to Colorado was a homecoming for Andy, who grew up in the Lakewood suburb of Denver. Opening in December 2013, the flagship location of Sweet Bloom was designed with roasting and sourcing at its center, prioritizing the story behind each coffee, and education as a part of the customer experience. It was a small family business, with Laurel's botanical illustrations decorating each bag of coffee, while Andy's nephew, Caleb, helped run the cafe and roastery.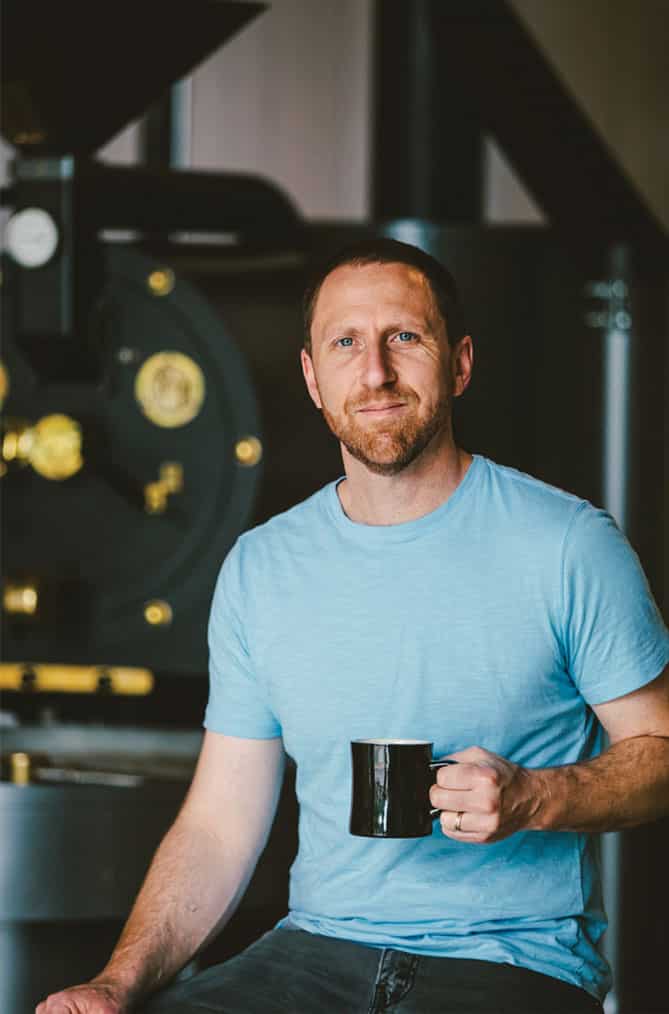 Andy Sprenger
Owner & Founder
An award-winning roaster, Andy is the original founder of Sweet Bloom. His accolades include: two-time US Brewers Cup Champion, Runner-up in the World Brewers Cup Championship, 2013 US Aeropress Champion, and Runner-up in the 2014 US Cup Tasters Championship. Since launching in 2014, Andy has been proud to grow Sweet Bloom into one of the best roasters in the country, selling to top cafes throughout the U.S. and overseas. When he's not brewing, cupping or sourcing beans, Andy enjoys spending time with his family, hiking, gardening, disc golfing and birdwatching.
Just twenty minutes north of the Lakewood store, a fellow entrepreneur named Eric Yochim had opened Two Rivers Coffee in Arvada. Previously the general manager at a fine dining restaurant, Eric purchased his local coffee shop in 2010 with the vision of bringing an elevated hospitality perspective to the fast-paced service of the cafe environment. Over time, Andy and Eric became friends in the industry, with a shared passion for the human stories behind each coffee and an appreciation for the highest quality craftsmanship. By 2019, their complementary skill sets had evolved into a natural partnership, and the two businesses were merged under the Sweet Bloom name.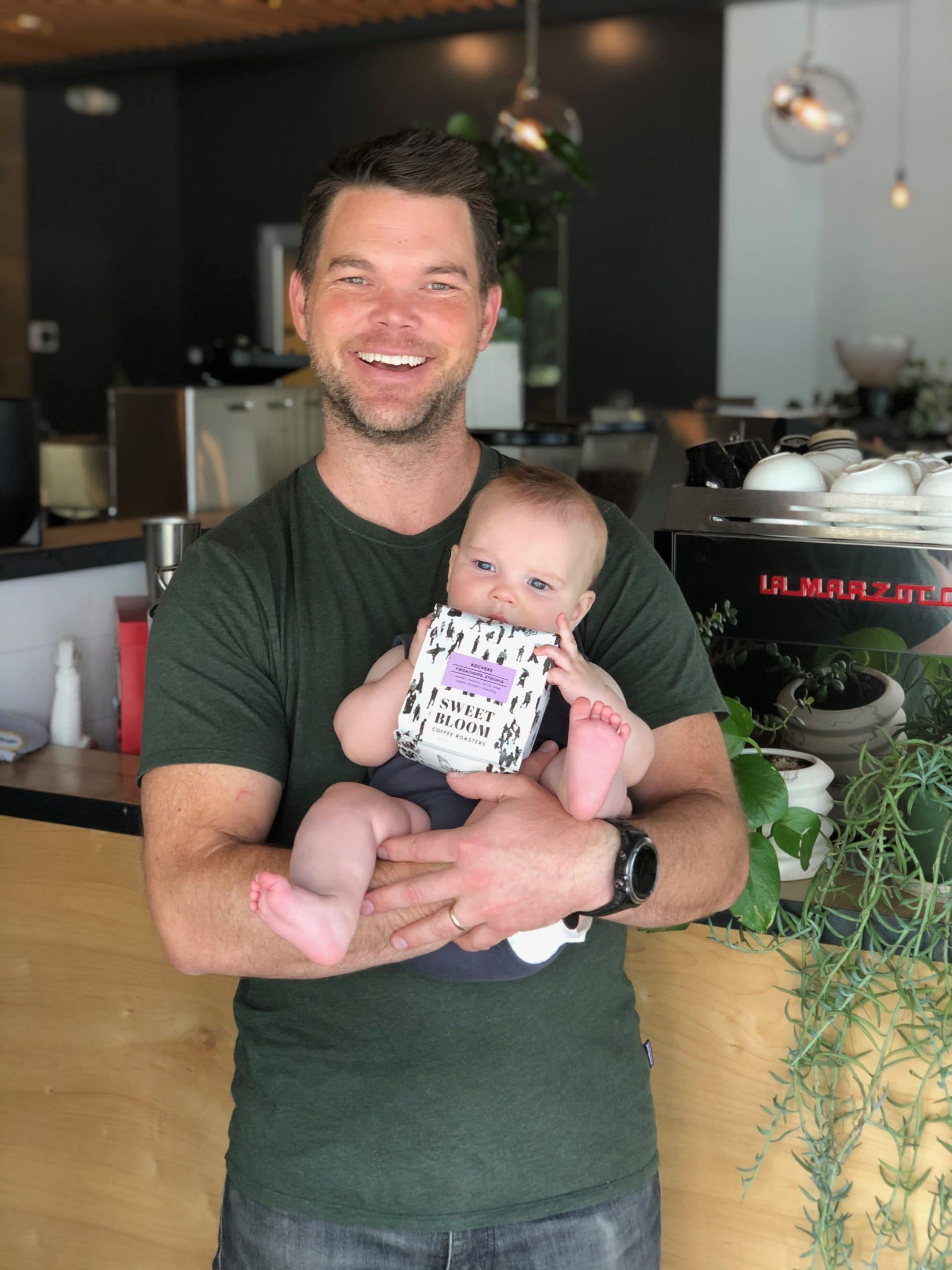 Eric Yochim
Owner
Joining the Sweet Bloom family in 2019, Eric brings a warm sense of hospitality to our Colorado cafes. In 2010, he left a successful career in fine dining to purchase a small coffee shop in Arvada, CO. Despite being new to the specialty coffee world, Eric built a thriving cafe from the ground up, establishing himself as both a leader and an innovator in the local industry. In its nine years of existence, Two Rivers Coffee became one of Colorado's most beloved cafes and roasters. As the new head of Sweet Bloom's retail operations, he has reimagined and rooted our cafe culture in three local communities with the help of his talented wife, Holly, and their sons, Levi and Jonathan.
In early 2021, Sweet Bloom opened its third cafe in Westminster, Colorado, celebrating a new chapter for Andy and Eric's partnership. Most days, you'll find Andy carefully sourcing coffee, building relationships with producers or spending time cupping in the lab. Back at the cafes, Eric focuses on cultivating a sense of hospitality and culture, sharing the stories behind each cup with the local Colorado community. Together, they've established and grown a team of coffee professionals who care deeply for their craft, for producers and for everyone who buys, sells and drinks Sweet Bloom Coffee.